---
---
Dear reader, I'm not updating these pages anymore. If you have tc or ip related questions, you can post them on the LARTC mailing list.
---
---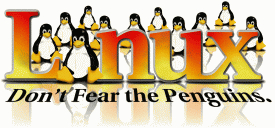 Welcome to all readers
This site is dedicated for all users who are interested in shaping bandwidth with Linux. The site is started to share the information I have.
You can find the information I collected, the results of the tests I did, some scripts I wrote, interesting links and much more.
For newcomers, this site can be overwhelming. Don't panic. Start reading and try to understand how it works. More information can be found in the Lartc HOWTO. There is also a LARTC mailing list and that's _the_ place to ask your questions. I'm also subscribed and if I'm able, I will answer your questions. You can only contact me directly if you have any comments on this site and it's contents.
I found a place to host this site. Thx to the guys of pong.be to create an account for me.
I switched to php for this site :)
Currently, I'm not doing anything around traffic shaping anymore. So, if you want to contact me for tc related issues, plz use the LARTC mailing list, I'm also subscribed to it. All tc related mails send to me will probably never be answered.
Happy shaping,
Stef Coene
2005-03-22
Vlaanderen, Belgium
---